Advice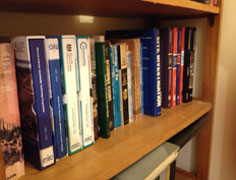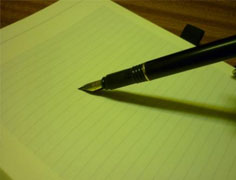 Saving money, growing a business, responding to legal or regulatory challenges, performing Due Diligences, or managing a land and mineral portfolio, an external objective advisor is often a useful addition to a team.
WMML will contribute experience gained in multifunctional and international professional teams for Public Inquiries, legal cases, Mergers and Acquisitions, and project developments.
Corporate
Formerly a non-executive Director of the Mineral Industry Research Organisation (MIRO) and a member of the Environment and Mineral Planning Committee at the Mineral Products Association, Duncan Wardrop has served on advisory Boards at universities, professional bodies and funding panels. As Chairman of the MPA Water Group, he has become heavily involved in the evolution of water related legislation as enacted in the U K.
Project
'Effort proportional to the risk' is the principle applied to all client work.
Typically as a project develops the confidence of success for the developer becomes greater and monies spent have a higher chance of being defrayed against an asset. In a staged project the practice is to offer sufficient work but not superfluous work to advance the development to the next stage. No gold plating.
Land and Mineral
Several years spent as one of only three managers securing minerals for Redland Aggregates, has provided a good grounding in negotiation and the tactics of buying, selling or leasing mineral bearing land.
Process and Protocols
Potentially a tedious but necessary part of business - for insurance, for professional development, for internal training, or for legal compliance - Processes & Protocols need to be professionally sound but corporately applicable. Duncan Wardrop drafted the mineral exploration, reserve calculating, and financial depletion protocols for his former employers.
He both contributed to and co-edited a Group land and mineral management document for application around the world. He was a contributing author to the PERC code and to the Approved Code of Practice for the Quarry Regulations 1999.
Problem Solving
'Good at problem solving' is a bold statement and difficult to demonstrate. It is a way of thinking rather than a technical skill but a way of thinking supported by decades of experience in varied projects around the world.
Key steps in solving a problem are:
Recognise that you have a problem, don't downplay it as an 'issue' or ignore it.
See through the surrounding fog, uncertainties, variables, opinions, and find the right button to press.
Further information
If you would like further information then please contact us on +44 (0)1462 743 005, email us at info@wmml.co.uk or fill in our contact form and we will be in touch as soon as possible.