Training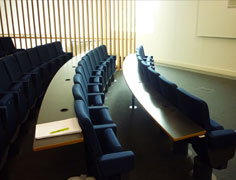 Training and Continuing Professional Development (CPD) is an important part of business life.
WMML can contribute to company training events in respect of quarry design, mineral exploration techniques, project management, and management of expert teams.
Duncan Wardrop delivered training in company courses, through professional bodies, and for the Geological Survey of Ireland. In 2005 he was a Referee and editor for revisions to the DAPS courses for the Institute of Quarrying and Institute of Asphalt Technology.
Shirley Wardrop has worked in a training role within Air Traffic Control and the Civil Service.
Both Directors hold National Governing Body qualifications in various outdoor pursuits and train participants through major voluntary sector organisations such as the British Sub Aqua Club, Girl Guiding U K, and the Duke of Edinburgh's Award.
D R Wardrop. B.Sc (Hons), C Geol, C Eng, MIMMM, FGS
Further information
If you would like further information then please contact us on +44 (0)1462 743 005, email us at info@wmml.co.uk or fill in our contact form and we will be in touch as soon as possible.