Mineral Exploration Assessment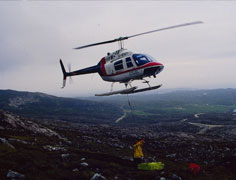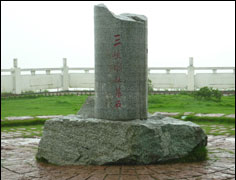 An exploration programme must be cost effective but also technically effective.
WMML uses specialists in drilling, sampling, geophysics and geological research for exploring bulk mineral resources. Other experts are managed to produce volumetric analyses and material balances, and PERC compliant mineral reserve calculations.
WMML drilling experience from previous employment embraces water well drilling in West Africa and the UK, some oilfield work in the North Sea, and over 1,200 aggregates prospects in the UK and Europe.
Notable individual sites have included:
Placing a core drilling rig on an inaccessible steeply sloping Welsh hillside.
Being the first to successfully investigate a 30 metre thick glacial gravel body under 6 metres of wet peat.
Conducting an inclined core hole project in a steeply dipping European limestone deposit, the results radically extending the life of a quarry.
An inclined core hole project as the first to investigate an unusual Scottish rock mass. Difficult ground conditions required the use of a helicopter to remove core samples from site.
Appraisals of mineral potential on several large private estates.
Exploration of lake bed deposits using overwater drilling techniques.
A marine hydrographic, geophysical, and drilling survey for a coastal quarry port.
Landfill monitoring boreholes including some of the first passive gas vents ever drilled in the U K.
Water resource drilling has included very deep water boreholes in limestone, large diameter water boreholes in Chalk, and shallow low yielding boreholes for limited supply in difficult geology.
Further information
If you would like further information then please contact us on +44 (0)1462 743 005, email us at info@wmml.co.uk or fill in our contact form and we will be in touch as soon as possible.