Quarry Development Planning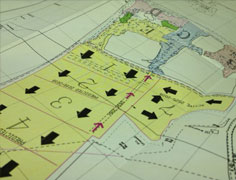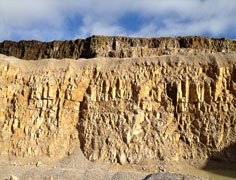 Innovative quarry design often offers a higher chance of receiving planning consent, and realistic design is the basis of cost effective operation.
Mineral working design should offer an integrated life - of - mine plan from first steps to final restoration and include a closure plan. WMML brings experience of designing for one of the foremost companies in landscape replication, restoring for biodiversity, or for sporting afteruse, and the knowledge that many quarries in several countries are still operating to those designs.
Development Team
Building a Planning Application is time consuming and very expensive. Few companies have all the required skills in - house so a specific team is often put together for each project. WMML can be part of such a team to supply a specific skill, or can locate additional team members if required.
Land and Mineral
Several years spent as one of only three managers securing mineral for a former company has provided a good grounding in negotiation and the tactics of buying, selling or leasing mineral bearing land.
Environmental Monitoring
WMML has extensive experience of prosaic but effective environmental monitoring programmes. Over 20 years of managing company stewardship of closed landfills, groundwater monitoring around operational quarries, and some dust work lays the basis for a current overview role on a client's monitoring process.
Papers have been published on Monitoring and Mitigation schemes for water sensitive environments.
Further information
If you would like further information then please contact us on +44 (0)1462 743 005, email us at info@wmml.co.uk or fill in our contact form and we will be in touch as soon as possible.